The TU Wien, founded in 1815, is located in the heart of Vienna. It is the largest technical university in Austria with about 30.000 students and 5000 employees. Its annual budget consists of about 271 million € of public funds plus about 90 million € of project and third-party funds. The Faculty of Mechanical Engineering and Industrial Engineering welcomes about 900 new students every year and offers a wide range of engineering majors within the three main curricula Mechanical Engineering, Engineering Management and Plant Engineering (both Bachelor and consecutive Master). For this project proposal, the chair of Mechanical Engineering Informatics and Virtual Product Development (MIVP), part of the institute of Engineering Design and Product Development, takes the lead for the participation of TU Wien. The Institute has an internationally recognized expertise in a broad spectrum of product development, from the methodological side (design methodology, ecodesign) and the core application areas of machine elements to the IT support with regard to virtual product development. The MIVP research group under the direction of Ao.Univ.Prof. Dr. Manfred Grafinger was founded in 2006 and is responsible for all topics related to Computer Aided Design and Engineering (Virtual Product Development) and Product Lifecycle Management (PLM) in research and education. This includes methodological aspects (systems engineering, design methodology, integrated product development) as well as tool aspects for 3D modelling, design automation, knowledge-based engineering and product information management. The institute has extensive hardware and software equipment in the corresponding field. The Virtual Product Development Lab consists of more than 100 High-End Graphic workstations equipped with all major PLM and CAx applications, a wide range of peripheral equipment, e.g. an VR powerwall, large format plotters and 3D printers for rapid prototyping, and a virtualized server infrastructure for hosting various PDM systems and other industrial IT applications. MIVP is also responsible for providing PLM solutions to research partners and performing the necessary customization and software integration, e.g. CAD. The group provides course and training material independent of specific CAx and PLM tools.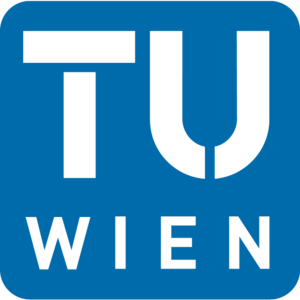 The MIVP offers a large number of lectures of different types and forms, which are related to the field of mechanical engineering informatics and virtual product development: Engineering Design Training (UE; 4th semester), Virtual Product Development (VO, UE, and PR; 5th semester or higher), Product Lifecycle Management (VO and UE; 5th semester or higher), Methodology of 3D- CAD Engineering (VU, 5th semester or higher), Integrative Product Creation (VO and PR; 6th semester) and Design Competition (SE, 6th semester). In addition, the research group is involved in many educational research projects with public funding at both national and European level. MIVP has carried out three nationally funded projects together with 6 vocational schools in Austria as partners. The aim of the first project was to establish a central PLM solution for all partner schools in order to create up-to-date management skills for the participating schools. In the following project the solution was adapted to create a basis for cross-school projects and especially enhance functions for eco-design and life cycle assessment (LCA). In a subsequent, recently completed project, systems engineering (SE) approaches within the design courses of the vocational partner schools will be introduced and the required PLM system integration of special SE tools will be implemented. Furthermore, MIVP was and is involved in various ERASMUS + Key Action 2 "Strategic Partnership" projects: RAPROMISE (Raising Awareness on PROduct Lifecycle Management on education and Industrial Strategic Collaboration within Europe), CASProD (capitals of Smart Product Development) and ELPID (e-learning platform for Innovative Product Development). At national level, MIVP is currently the main partner of the project TU Wien Pilot Factory for Industry 4.0 (http://pilotfabrik.tuwien.ac.at/en/). A special focus of this project is the integration of intelligent product engineering and intelligent production both from a research and a training point of view with regard to the development of special skills and the transfer of students and also engineers. The latter aspect is also particularly aimed at with the nationally funded project "Digital Transformation 4.0" (http://www.digitrans.at/).
Ao.Univ.-Prof. Dipl.-Ing. Dr.techn. Manfred Grafinger studied mechanical engineering at TU Vienna and graduated as Dipl.-Ing. in 1991. Since 1992 he has been a research associate at the MIVP and received his doctorate in 1996 at TU Vienna on the subject of "Investigation of the deformation of Bowden cables". His research focus is in the field of computer-aided product development, especially the design and implementation of software-based automation solutions for integrated CAx process chains. Prof. Grafinger completed his habilitation thesis at TU Vienna in 2011 and holds the "venia legendi" at Virtual Product Development. He has written numerous scientific publications (peer-reviewed) in books, journals or at international conferences. As senior researcher and lecturer in the ELPID project he has a broad experience in distance learning environments for project-based education in engineering.
Dipl.-Ing. Dr.techn. Patrick Rosenberger studied mechanical engineering – management at TU Vienna and graduated in 2015. Since 2016 he is a researcher at MIVP, where he works in the field of industrial artificial intelligence with focus on context-aware systems and vision-based robotics. In 2021 he completed his PhD on "Development of a Process Model for the Analysis and Design of Context Sensitive Systems". Patrick Rosenberger is responsible for the course "Integrative Product Development" and strongly involved in the courses "Industrial Information Systems" and "Virtual Product Development". He acquired profound pedagogical skills and knowledge, especially in the field of a digitalized e-learning environment. Furthermore, Mr. Rosenberger was and is actively involved in the the Erasmus+ projects CASProD, ELPID and CResDET. In 2019/2020, he spent eight months at Australian Center for Robotic Vision (ACRV), where he had the opportunity to gain expertise on the Anglo-American educational system with a focus on robotics.